Clara of Energy House
Colour: Fawn with black mask
Clara is the 3 X Junior Champion of Serbia. She is a very strong, well build girl.
Imported from Serbia. She has a perfect posture and one can clearly see why she was a Champion three times in a row.
Clara's son, Hurricane Hyde of Energy House is also a champion French Bulldog.Contact Us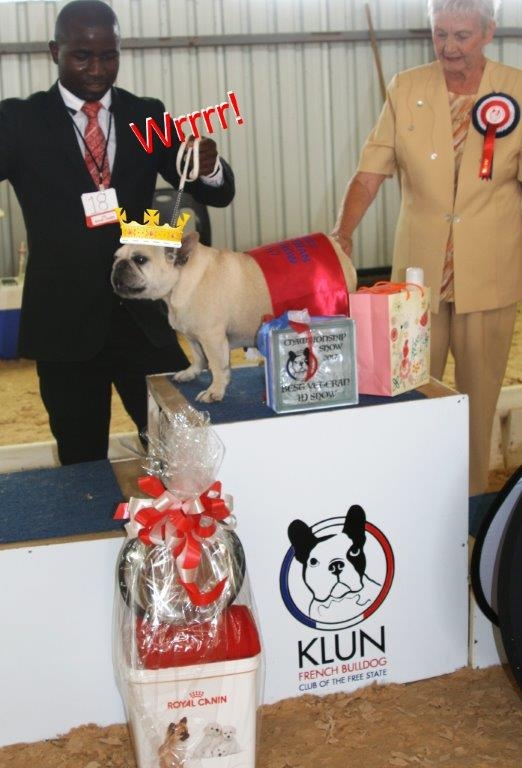 BEST VETERAN IN SHOW - 2017
Give us a call on +27(0) 12 993 1111 or 083 325 2644 to discuss your French Bulldog requirements. You can also send an email for more information.