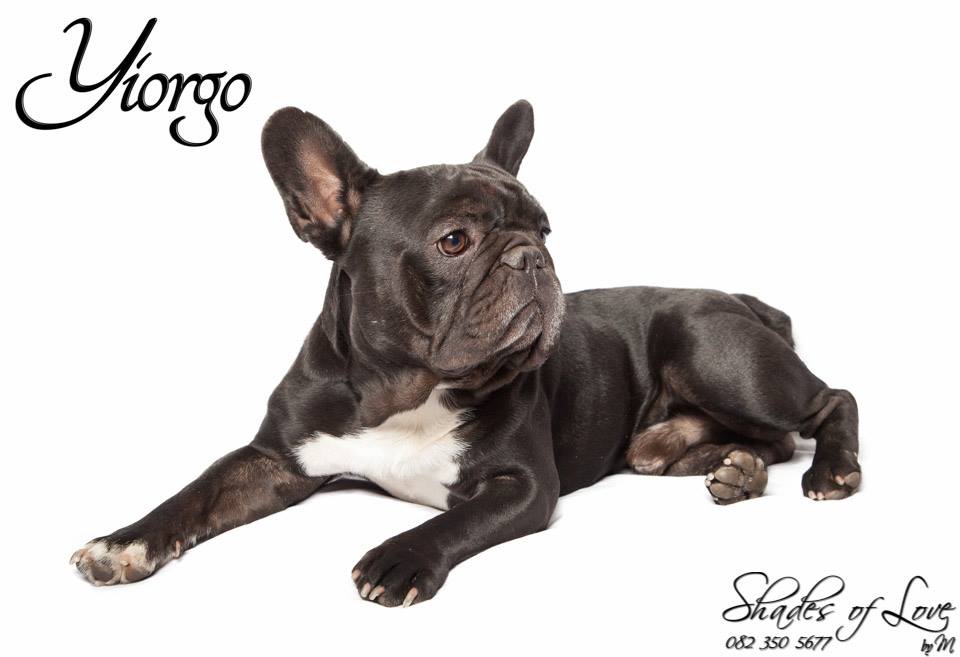 Yiorgo (Tass Szepe Igor)
Colour: Black with white Chest
Yiorgo is one of our Resident French Bulldog males. He has a stocky muscular compact build and you can see the intelligence eagerness and even a hint of naughtiness in his eyes. He is the leader of the pack at Edmondo, or maybe even the Boss and he is very aware of his status!
Yiorgo ( Tass Szepe Igor) was imported from Hungary Champion Bloodlines and he is available for occasional Stud Service.
Contact Us
Give us a call on +27(0) 12 993 1111 or 083 325 2644 to discuss your French Bulldog requirements. You can also send an email for more information.